Software Development Services
As a leading, top custom software development company in usa , with headquarter in Arizona and other offices in New York, Texas, Californian & Nevada, we offer high quality software development services across the globe that are indicators of our wide range of experience with various developed software products. Awarded by Deloitte & the Economic Times as fast growing company, we have built our team of highly skilled technology development services professionals and have developed our onshore, offshore and hybrid development models to provide dedicated client oriented business process. The main aim of our software consulting or software development services is to enhance the ROI of a new software development project with the aid of efficient planning and management or to set the goals right for an existing project. Our software development solutions help the clients in exploring, evaluating and analyzing a variety of IT solutions that is best suited for your business objectives.
Our Core Custom Software Development Services
Web Application Development
Delivering websites that work smoothly on digital devices is one of our fortes. Our software development solutions delivery team come with industry experience of both responsive and adaptive designing when it comes to mobile and web development technologies.
Enterprise Web Based Application Development
E-commerce Website Development
CMS Website Development
Custom Web App Development
AR/VR Apps
Angular, React, Node JS Development
Mobile App Development
DreamzTech designs and builds mobile applications across various devices (iOS, Android,Windows) and platforms, for consumer‑facing and corporate environment. Our experienced mobile app developers will help you to build and launch mobile apps in record time . Hire Mobile App Developers who assure 100% top quality app development with 60% reduced cost/time to market.
Native Android App Development
Native iOS app development
Progressive Web App Development
Cross Platform App Development
IoT & Wearable App Development
Geo Tracking App Development
AR/VR App Development
Mobile Game App Development
Software Product Development
DreamzTech, as a leading software development company with delivery locations in USA, UK, India, Singapore & South Africa provides cost-effective, quality software solutions built with emerging technologies and help businesses in creating better user experience and improved ROI.
Our software product development solutions start with building a prototype for our clients that include new features that encourage feedback, thereby providing us the base for developing the actual product that meets user specifications in terms of flexibility and scalability in order to adjust to market fluctuations.
Enterprise Software Development
Enterprise Mobility Services
Enterprise Software Integration
Digital Tranformation Services
Enterprise Analytics
Enterprise Application Migration
User Interface & User experience design services
With our technology development services, we work on solutions that offer improved user experience. With the help of our team of creative developers, we can build customized solutions that are based on industry practices that focus on best design and user friendliness.
HTML5 Web Design
CSS3, Bootstrap Design
JS Application Development
HTML5 Game Development
Responsive Web App Development
Internet of Things
Internet of things or IOT has become the mostly used technology in every household, enterprise and industry that connects us to the rest of the world. Technology development services over internet have made the world smarter and we offer the best services to leverage on its full potential. The comprehensive IOT service packages offered by our software development company empower organizations to:
Consumer IoT App Development (Home Security & Smart Home, Wearable, Asset Tracking)
Industrial IoT App Development (Devices, Sensors, RFID Tags, Beacon)
IoT Hardware Design & Development
IoT Hardware Lifecycle Management
IoT Data Analytics
AWS & Azure IoT Services
Blockchain Development
We provide Blockchain solutions to help our clients in conducting business in a seamless manner. As an independent software development company, we apply this technology to transform your perception of business growth. Our team of developers are skilled to understand business objectives to ensure that the right combination of technological solution can be applied to every unique business infrastructure to mitigate the associated challenges.
Blockchain POC Development
Blockchain DApp & Wallet Development
Blockchain Consulting
Enterprise Blockchain Development
Smart Contract Development & Audits
ICO Strategy and Development
Business Intelligence
Business intelligence services offered by us make the best use of machine learning and artificial intelligence technologies to provide technical solutions of high value for our customers all over the world. Our software development services company excel in implementation of complete big data solutions to deliver value to our client business in terms of high revenue generation.
BI Strategy Consulting
BI Software Development & Integration
Data Integration & Data Warehousing
BI Data Analytics
BI Platforms Development based on Data Visualization Tools.
Maintenance & Support
Our technology development services model is customized to understand and address our client's in a secured manner. The full coverage maintenance and support services focus on optimization of services as well as stabilizing and improving applications so that our customers are able to focus on their core operational activities of business to enhance productivity. Our software development solutions offer the following three tier support services:
Detection of problem and resolution
Analysis of the root cause of problem
Modification of application, testing and de-bugging, documentation etc.
Software Testing & Quality Assurance
To put it in the simplest form, quality in a software product is synonymous with meeting user expectations in terms of design, functionality, reliability and price. While software testing or qa testing is a process to determine if the quality of the product or service provided to the clients by the third party software development company, quality assurance deals with improving the development process to make it more efficient to meet desired quality standard. Assurance is provided by us as a statement of declaration on our product or software development solutions in order to ensure that the client has a guarantee and confidence in the service they are paying for. Our exclusive QA service ensures all the deliverables are being met as per expectations and industry standards that would add value to our client's business.
Cloud Computing
Our technology development services offer cloud computing solutions, also can be defined as IT solutions delivery over the internet. Our computing services include server space, storage space, networking, database solutions, analytics, software, intelligence etc. Delivery over internet offers more value to our clients by enabling reduced operating costs, flexibility of resources and fast innovation. There are many types of cloud computing available and our job is to help you select the right one for your business needs. Our software development services offer guidance to determine the right architecture of cloud computing that would house the cloud services, such as public, private and hybrid cloud deployment services.
Why choose DreamzTech?
The software development solutions that we provide are designed to address our client's specific business needs. Adopted as a suitable model by organizations all over the world, custom IT solutions development offers scalability and business growth. Following are some of the key reasons why our clients should choose to hire our technology development services:
What we offer in Software Development Service?
From fully managed teams to individual expert software developers, we specialize in solid end-to-end delivery of tailor-made technology solutions for startups, SMBs, and enterprises.
What to Look for in a Software Development Company
These key points can be of great help when choosing between the top custom software development companies.
1Fluent Communication Your Software Outsourcing partner should be perfectly fluent in English or the language of your choice. Also, their work process should match your workflow throughout the development cycle.
2Security Protocols Cybersecurity is a priority for any modern project. Make sure the software development company of your choice follows the latest security protocols for keeping all data and software products safe.
3Top Software Engineers Software development outsourcing opens the door to world-class IT talent. It is the company´s job to form a team of the best software developers from the region and build the best possible product for you.
4Time Zone Compatibility Working in similar time zones is certainly a plus when scheduling meetings and managing cooperative workflows between outsourced and in-house teams.
5Quality Experience References, past clients, and completed projects speak for themselves. All of these will get you some insight into the company's performance and quality of work.
6Full Range of Services Software development companies that specialize in a wide range of fields will be able to handle your project from a holistic and highly experienced approach.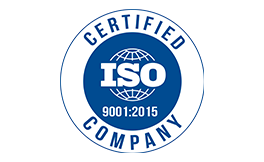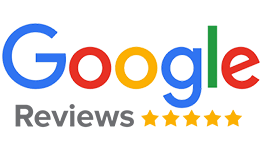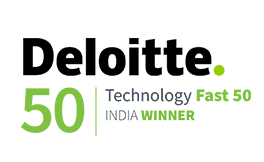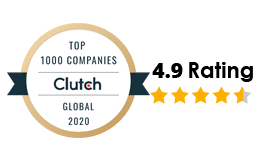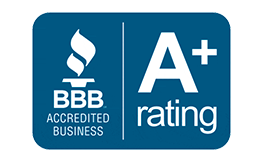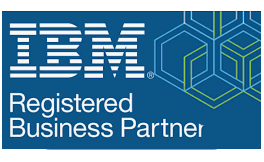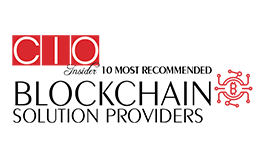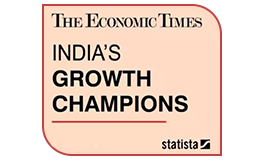 Technologies We Use
With wide, experienced and versatile software developers, our dedicated software development team delivers industry-specific solutions that help businesses solve numerous operational and strategical challenges.We blend latest, emerging technologies in the software projects we do and make them unique and unparallel.
Languages
Java
C#
PHP
C/C++
Objective C
Python
Ruby
Swift
Kotlin
Javascript
Rust
Scala
Frameworks
Angular JS, Nodejs, React JS
Laravel, Symfony, Yii
Ruby on Rails
.NET
EJB
Django, Flask
React Native, Kotlin, Flutter
Firebase
LDAP / Active Directory
Reactive (Akka, RxJava, Reactor)
Mobile
iOS
Android
HTML5, Unity 2D/3D, Vuforia
React
Xamarin, Flutter, Kotlin, Swift
JavaScript
Web & Enterprise
React, Vue, Native, Angular
PHP, .NET, RoR ,Python
TensorFlow, OpenCV,
Blockchain, Go, IoT, Solidity
Power BI, Tableau, R
Database Management
NoSQL, Mongo DB
MySQL
Oracle SQL
PostgreSQL
Microsoft SQL
Cloud
Amazon Web Services (AWS), Microsoft Azure
Google Cloud
Oracle Cloud
IBM Cloud
Salesforce
Ready to build your software?
We only hire the most experienced Top 1% of IT talent so our expert Dedicated Teams can deliver technology solutions and value immediately.
The Data Insight of Software Development
According to studies by Statista, the software development services market is expected see a continious growth and reach approximately 507.2 billion U.S. dollars by 2021.
According to studies by Statista, Most used programming languages among developers worldwide, as of early 2020 is Javascript with 67.7% followed by Python, Java, C# with 44.1%, 40.2% and 31.4% ***
According to a survey, the most used libraries, frameworks, and tools among software developers worldwide, as of early 2020 is Node.js which is used by 51.4 percent , while 35.1 percent used .NET. Usage growth has been seen with data analysis and machines learning technologies such as Pandas and TensorFlow. ***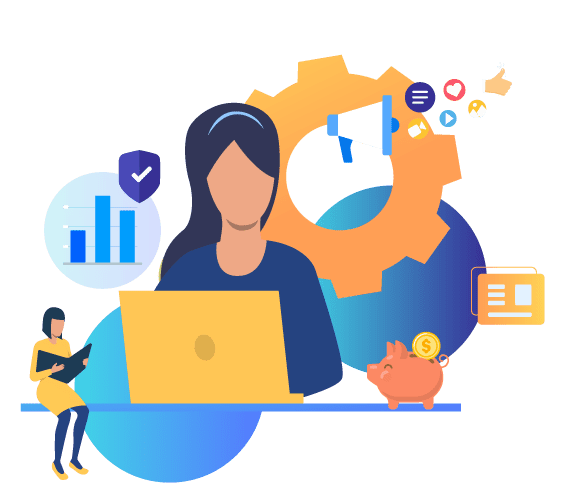 Custom Software Development Methodologies
All of our custom software application development services follow the software development methodologies and processes based on client's requirement and his project delivery needs. Every single person in our company follows these principles and applies them to their daily work. To learn more, take a look at our versatile Software Development Methodologies.