Blockchain Development Services
Blockchain is the most promising technology of the future and we have seen this year some major ongoing custom blockchain development and continued adoption of the technology throughout many industries and sectors.
At DreamzTech, as a pioneer in blockchain development, we offer a wide range of blockchain development services and solutions for different industries that enable security, transparency, traceability, immutability, automation and efficiency in business. To be a leading blockchain service provider and solution innovator, our 50+ skilled and experienced blockchain development team continuously adopts the latest technologies and tools and is dedicated to delivering the best quality software solutions.
Smart Contract Development
Smart contracts are simply programs stored on blockchain that efficiently automates the execution of business agreements involving frequent manual transactions among multiple parties.
From architecting Smart Contract to Smart Contract Design & Development, Smart Contract Audit to Smart Contract Optimizations or DApp Development, DreamzTech as a leading blockchain development company creates entire smart contract based decentralized solutions for finance, healthcare, e-commerce, supply chain, real estate, and gaming industries.
Smart Contracts on Ethereum
We provide solutions that are equipped to develop ERC-721 and ERC-20 token which are written in the solidity programming language and can be used for stablecoin development. Smart contracts on ethereum can be used mainly in industries such as healthcare, retail and financial services.
Our blockchain experts develop Smart contract on DeFi that can be used to carry out transactions smoothly and efficiently. It helps in settling claims, tracking assets and insurance easily.
Smart contracts developed on TRON are highly secure because TRON is one of the best decentralized blockchain systems. Once the smart contract is activated it conducts the corresponding functions efficiently and smoothly.
Smart Contracts on Binance
Smart contracts developed on Binance have much greater interoperability so that assets can be transferred easily from one network to other. It is also very liquid so it becomes easier to transfer assets and tokens.
Smart Contracts for DApps
DApps help to carry out complex functions in a sequential manner. It makes contract development easy and less costly. DApps can definitely help to reduce transaction failure, improve control and prevents loss of data.
Smart Contracts for Digital Wallet
Fintech solutions are being used rapidly. This makes the adoption of digital wallets necessary. Smart contracts for digital wallet ensure that there is constant exchange of information with minimum error to produce optimum results.
We also develop decentralized exchange platforms with the help of smart contracts. Smart contracts for DEX are very beneficial as it has its own advantages such as high level of security, secure management of assets and maintenance of data.
Smart Contract Design & Development
As a Blockchain development company, we create digital contracts that enable highly -secure and self-executing agreements between multiple parties that solve many issues faced in different industries like lengthy paperwork, 3rd party intervention and huge cost.
Smart Contract Audit & Optimization
In DreamzTech, we offer smart contract audit services to provide errorfree , secure smart contracts and help in optimizing smart contracts that use minimum Ethereum gas per transaction.
NFT (Non Fungible Token) Development for Digital Assets & Digital Art
Non Fungible Tokens (NFT) or ERC721 are unique types of cryptographic tokens that identify any digital or physical asset uniquely powered by smart contracts on the Ethereum blockchain. NFTs are currently taking the digital art and collectibles world by storm.
We help businesses launch NFT tokens and NFT marketplaces that give consumers the shopping experience of buying and selling digital content, artworks, software licenses, digital collectibles or real-world assets. Hire NFT Developers from DreamzTech and launch your NFT Collectible or NFT Marketplace in record time.

With in-depth knowledge of ERC-721 and ERC-1155 standards, smart contracts and IPFS protocols, our blockchain developers can create NFT marketplace platforms where users can create , buy or sell NFTs.

We can develop NFT marketplaces using the OpenSea SDK infrastructure enabling innovative functionality with custom design, using ready-made OpenSea's smart contracts and the ability to sell items for your own ERC 20. Hire NFT developers from us to build marketplaces that allow you to create ERC-721 or ERC-1155 (semi-fungible) items.

With our skilled and experienced blockchain developers, we provide NFT token development service that allows the users of a NFT market to mint tokens for their digital collectibles.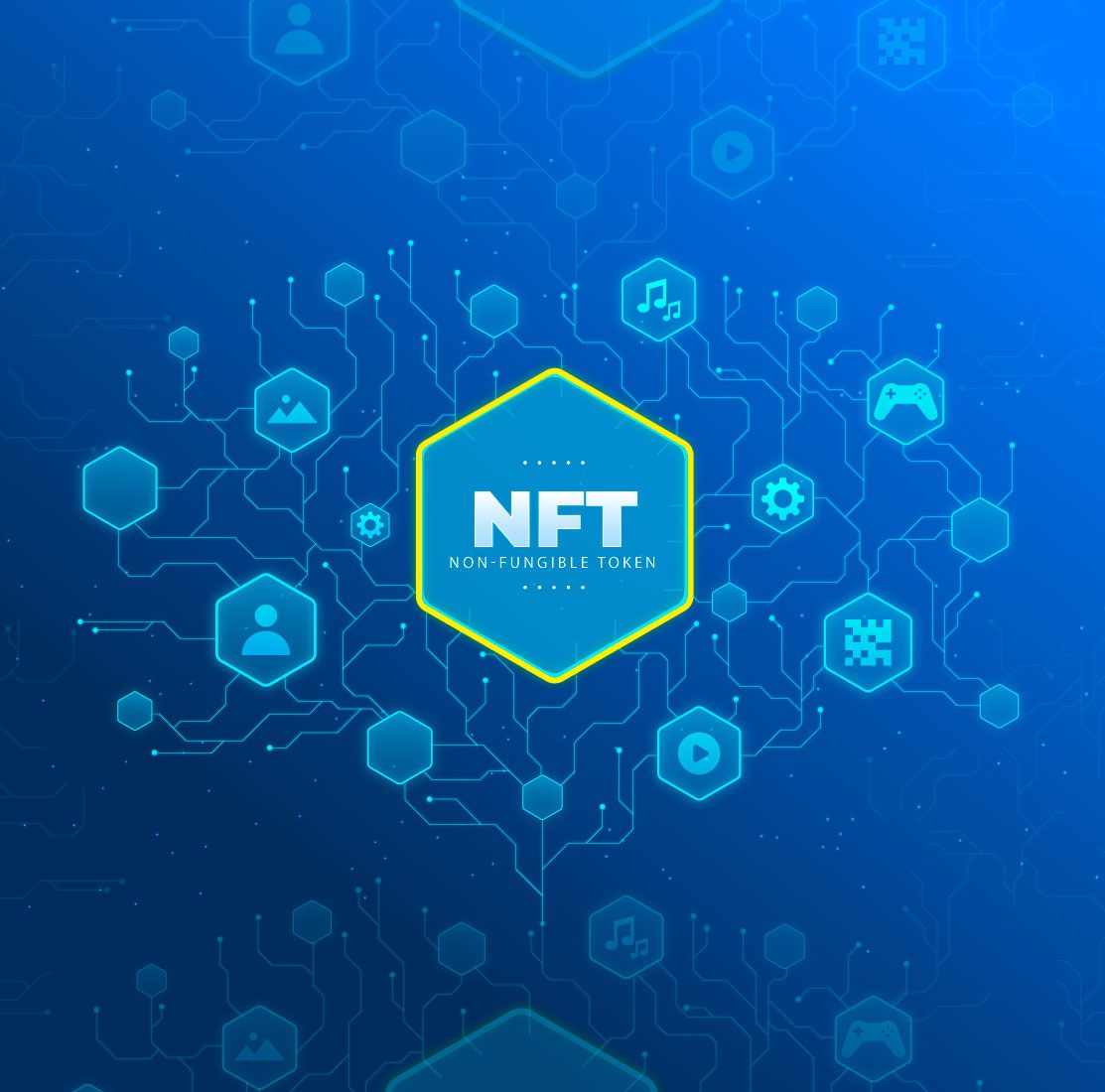 Let's Discuss Your Blockchain Project With Us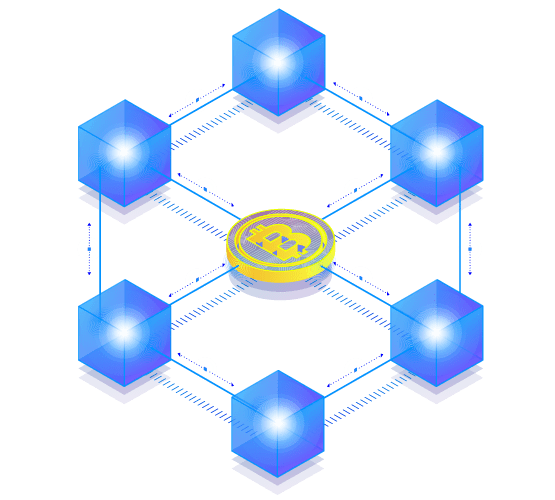 DeFi Development Services and solutions
Decentralized Finance Development is the largest disruptive technology nowadays for financial system. It provides access to everyone to carry out major functions such as lending, borrowing, trading, investment, and risk management. As a top rated blockchain company, DreamzTech provides DeFi services and solutions that provide lot of benefits like DeFi applications provide services to people who do not have bank accounts, remove need of intermediaries so that transparency and operations can be carried out efficiently. The possibility of fraud also reduces as it is protected by blockchain in which transactions cannot be duplicated or altered. These solutions are also highly interoperable and provide users to have a control over their funds using their private keys.
Fintech Application Development
Representatives and clients of Fintech associations remain to receive a great deal of rewards when the best type of advances, as custom arrangements, is applied. The administration of these associations is likewise enabled to run and screen the distinctive part of operational exercises. Our custom programming arrangements enable monetary associations to accomplish greatest profitability. Our custom programming arrangements are pertinent at various scales. We additionally increase arrangements as important to oblige the expanding needs of associations. Blockchain innovation and cloud innovation are probably the most recent advancements we apply in creating custom answers for monetary associations.
We apply blockchain innovation in engaging monetary associations to run all tasks easily. We apply blockchain innovation in various scales and cycles from character of the board to the formation of a brilliant agreement. We likewise convey progressed uses of Blockchain innovation for cryptographic money activities just as help for ICO dispatches.
Cryptocurrency Exchange Development
The Crypto Exchange development group gives an all-encompassing answer to provide a productive stage for replacing fiat to cryptos and cryptos to cryptos. We are all in one resource for blockchain advancement organization that pioneers in fostering a total crypto exchanging stage with significant degree of safety which incorporates Systems encryption, SSL, Anti-ddos, shrewd arrangement of strange exchange examination and hindering, and Constant encoded information reinforcement.
Cryptocurrency Development
We also provide services for developing crypto currencies with the best available technology for you to stay ahead in the race. The services provided by us includes, mining and creation of coins that are highly secure and effective as the development process involves a huge cost we try to develop them by minimising cost.
Cryptocurrency Wallet Development
With the always expanding interest for cryptographic forms of money and the convergence of ICOs on the lookout, there is a relentless requirement for computerized cash security. Enter Blockchain based wallets! A digital money wallet is a 100% secure framework which permits one to get, send and oversee cryptographic forms of money from one brought together entryway, making the cycle effective and consistent. This additionally assists financial backers with overseeing token exchanges. Focusing on security as a digital money improvement organization our wallet permits you to store your private information without breaking a sweat. Simple combination of various instalment strategies, consistent interface and easy to use activity are only a portion of the advantages on offer.
STO/ICO Development
Advancement and methodology drive business development. We revitalize our customers' inventive thoughts with our savvy systems to guide organizations towards progress. Our blockchain specialists work perseveringly to fortify and assist the Initial Coin Offering development (ICO) measure, while utilizing profound space information, thorough statistical surveying, and rich involvement with blockchain innovation. As a believed ICO improvement organization, we give a large group of contributions – from ideation, token plan conceptualization, and white paper creation to token turn of events, dispatch and showcasing – to explore your ICO advancement measure.
Custom Blockchain Solution Development
Custom Blockchain Social Media Application Development
We create custom blockchain social media applications that can solve numerous problems related to privacy violations, notorious scandals, data control and content relevance. Leveraging the power of blockchain we can assure data privacy, improve security, verify online user identities, introduce in-app payments and in-app tokens, compensation for posts & influencers and authenticate legitimacy of content.
Blockchain will revolutionize the supply chain industry with transparency & traceability
The global supply chain market is expected to reach 37.4 billion U.S. dollars by 2027. In the supply chain industry the major problem is traceability and product authenticity, specifically when there are numbers of intermediaries. DreamzTech can help you to create smarter supply chain systems with our supply chain solution or can develop blockchain based supply chain solutions based on an open network of vechain and hedera hashgraph that can track the products throughout its different stages in a transparent manner.
Blockchain Secure Healthcare Software Development
In the medical industry, medical records of patients have to be shared across different entities like hospitals, doctors, insurance companies etc. DreamzTech can provide custom blockchain healthcare app development services or you can use our blockchain-based healthcare solution to create your own health wallet app that maintains HIPAA compliance and protects sensitive patient data and consent-based patient health data exchange options.
Blockchain as a Service (Microsoft Azure & AWS)
Blockchain as a Service is one of the latest trends in blockchain technology in the year 2021. Using the available blockchain infrastructure of AWS, Azure, IBM we help startups and businesses to develop their own digital products like smart contracts, application-driven applications (Dapps), or other blockchain services using BaaS, a cloud-based solution.
Blockchain Integration Services into Government Agencies
Government agencies or officials can take advantage of blockchain technology in numerous ways . As a leading blockchain service company, DreamzTech can help with Blockchain integration services into government existing solutions. Harnessing the power of blockchain security and distributed ledgers, the Government can introduce digitized IDs, provide better social security against online frauds. Decentralized ledgers can help the Government to foster better transparency solving tax issues, keeping records of all legislation reports in better ways. Distributed ledgers can help in providing better healthcare service as well.
Blockchain & IoT – made for each other
DreamzTech is a pioneer in developing blockchain secure IoT solutions. Startups & Enterprises can use our blockchain enabled IoT solutions that enable secure & trusted device identifications, can create and execute smart contracts that facilitate, verify, and enforce the negotiation or performance of a contract between "things and devices" (M2M or Machine to Device) , automate the critical alerting, job scheduling or order processing with help of RPA.
Blockchain Game Development
Experts say, gaming industry will be the first real use case of mass adoption of blockchain technology. DreamzTech, as a leading blockchain development company, can create blockchain enabled gaming solutions that could potentially solve a number of problems eliminating fraudulent items, creating verificable scarcity, and incentivizing more purchases by making items transferable across games. NFTs could be used in games to represent unique and collectible items and make them easy to store on a wallet, less expensive to sell and trade on an open market. With advances in Virtual Reality (VR) Technology, this blockchain secure gaming world is more likely to be even more integrated with our real-world experience than we can imagine now.
Blockchain PoC Development
DreamzTech can help you to transform your ideas into real-life solutions. We develop comprehensive POCs (Proof of Concepts) to test ideas in real business scenarios to identify gaps and test functionalities of the project.
Our POC Development Approach
Needs Analysis & Solution Pre-Selection
Problem definition; Internal analysis of needs and requirements definition
Identify the scope of requirements of Blockchain initiative
Understand in detail how the client on-boarding is done today
Define solution boundaries and fine-tune PoC scope
Identify relevant Blockchain systems and processes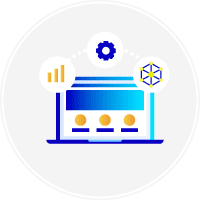 Preliminary Impact Assessment
POC Preparation
Discuss Blockchain approach
Define KPIs
Plan PoC in detail (define objectives, project planning)
Identification of impacts on business processes
Validation by stakeholders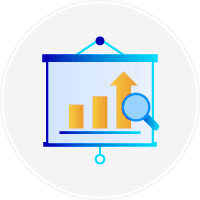 Impact Analysis & POC Preparation
Business, IT, and Operational impact of solution adoption
Assess impacts at Company level functioning for:

Processes
On-boarding format
IT
Costs & investments

Assessed solution versus defined KPIs
POC
Development
Develop the use case functioning based on the selected option
Develop client solution on Blockchain
Document findings
Challenge the technical robustness of the solutions
Run testing and solution validation
Define and evaluate governance options for this solution: collaborative platform management